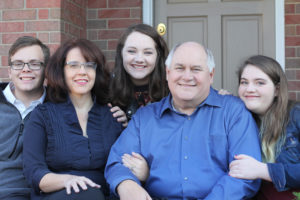 The delegates of the Republican 4th Congressional District Committee have elected Ron Estes as the Republican nominee for the April 11 Special General Election to fill the vacancy created by former Congressman Mike Pompeo's appointment as CIA Director. He received 66 votes out of 126, on the second round of balloting.
The delegates to the 4th District were elected by the precinct persons of the 17 counties in the 4th District.  These precinct persons were elected by voters in the August 2016 primary. Each county has 2 delegates, with additional delegates proportional to their percentage of the vote in the 2016 Republican primary election.
Other nominated candidates were Alan Cobb, Todd Tiahrt, George Bruce, and Joseph Ashby.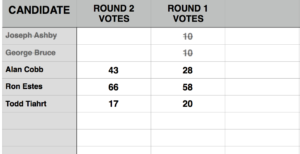 KSGOP Chairman Kelly Arnold
stated:
 "The 4th District always puts our best forward and we did that tonight by nominating Ron Estes.
"Ron's diverse experience and proven leadership is what Kansas needs in Washington.
"Ron Estes will work hard to deliver the needed changes that we campaigned for this past election cycle. Changes like moving us towards economic freedom, and giving relief from regulations that have burdened our Kansas Farmers and Manufacturers.
"As Republicans we are united around Ron and will campaign to secure a victory on April 11th.
"We have already worked seamlessly with the White House and with the NRCC on a coordinated Special Election effort."  
Estes will be on the April 11 ballot for US Congress.  Click HERE to volunteer for Ron's campaign and keep the 4th District represented by a solid, conservative, Republican leader!